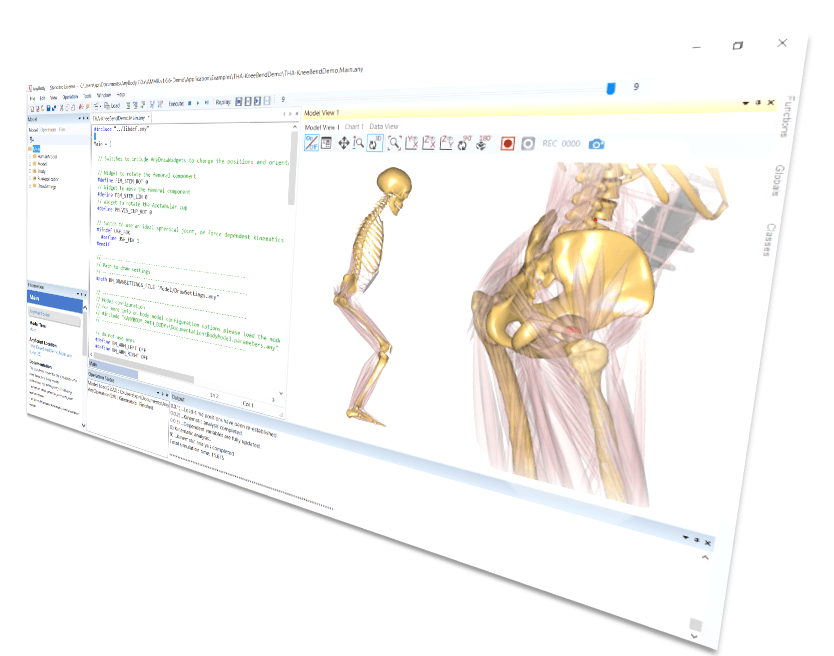 The AnyBody Modeling System
The AnyBody Modeling System is a State-of-the-Art musculoskeletal modeling and simulation software. The AnyBody Modeling System allows you to create full-body detailed musculoskeletal models and run computer simulations that integrate the human body into your product design.
Features of the AnyBody Modeling System
Includes the AnyBody Managed Model Repository
Musculoskeletal analysis of daily activities
Self-contained and robust system
GUI for interactive use
Inverse dynamics
Inverse-Inverse dynamics
Force-dependent kinematics
Posture and motion prediction
Supports physiological load cases for Finite Element Analysis
Interface to motion capture systems (C3D and BVH)
Interfaces to anthropometric databases
Supports anthropometric model scaling
Console for batch processing
Why musculoskeletal modeling?
With a proven and validated technology, AnyBody Technology is the undisputed global leader in applied musculoskeletal analysis.
Across a broad range of industries, many of which have embraced Product Lifecycle Management, users want to understand and document how their product performs in concert with the human body.
Get ready! The emerging adoption of musculoskeletal modeling sets the stage for a new generation of products optimized for minimal body loads, optimal functional performance, and better fact-based documentation of ergonomic features.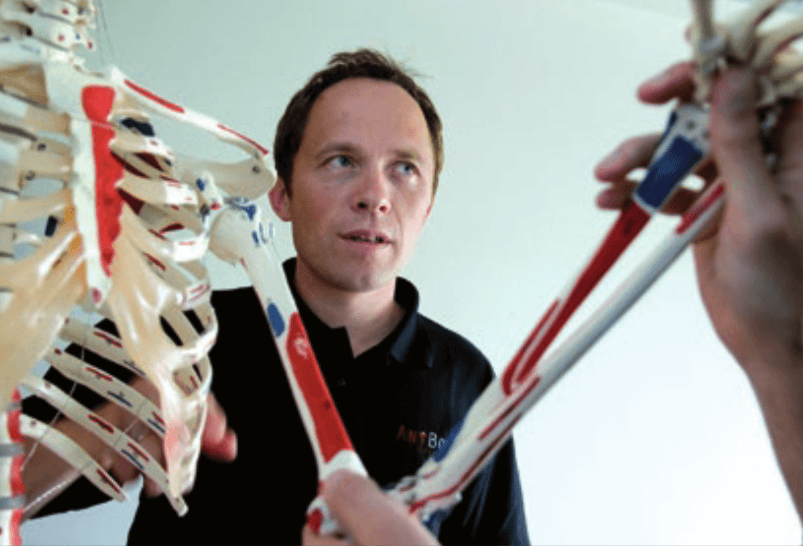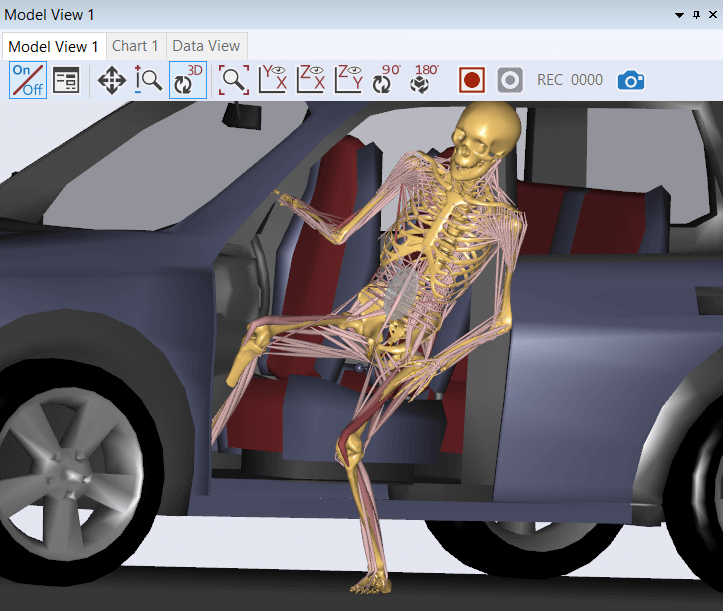 Benefits of AnyBody simulations
Virtual prototyping and simulation driven product development
Shorter time-to-market, reduced research cost and less testing
Increased product performance and reliability
Crucial insights into biomechanical parameters of the human body
New products and devices virtually tested across numerous body sizes and body shapes.
Better product ergonomics with product design evaluation and optimization
Ergonomic analyses and documentation
Integrate AnyBody in your product design cycle